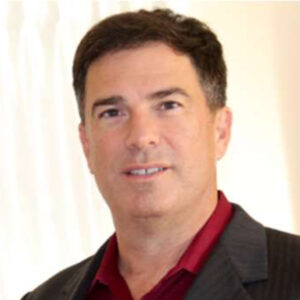 David R. Masse
Founder and CEO of AAM15 and Georgetown Capital Management
David R. Masse is the Founder and CEO of both AAM 15 Management and Georgetown Capital Management. In that role, he is focused on all facets of both firms' investment and management strategy including acquisitions, debt and equity financing, and dispositions.
Prior to starting AAM 15 Management, LLC and Georgetown Capital Management, LLC, David co-founded the Panther Properties Investment, a private equity multifamily real estate firm that had owned and self-managed (through its affiliate Panther Properties Management) approximately 5,000 Class A apartment units in the southeastern United States. At Panther, David developed and managed the firm's investment plan including acquisition selection, investment underwriting, capital structuring, corporate budgeting, and investor relations. He was responsible for underwriting investments, procuring debt including short-term, bridge, mezzanine, and permanent financing. Panther had executed approximately $700 million in multifamily investments across approximately 5,000 units since inception.
During the last 14 years, David has syndicated over $370 million from high net worth individuals, family offices, and institutional investors for investment in over $1.35 billion in real estate across nearly every segment and asset class. During his career, David has been involved with over $3 billion in real estate transactions. To date, David has had 40 full cycle investments with an annualized Net IRRs of between 7% – 50%.
Before forming Panther, David co-founded Compass Realty Associates and Compass Realty Partners (Compass), both are private equity real estate firms that collectively owned approximately 2 million square feet of retail, office, and warehouse property throughout New England. Compass's core business had been the development and redevelopment of single tenant NNN retail assets. At Compass Realty, David provided direction and implemented strategic initiatives across all facets of the business including acquisitions, financing, leasing, asset management, and dispositions.
Before founding Panther and Compass, David was a Senior Vice President at Boston Private Bank & Trust Company for ten years (1996 – 2005), where he managed the Commercial Real Estate Lending Group. David was also a member of the commercial loan approval committee at Boston Private Bank & Trust Company. During his 10 years with the Bank, he played an integral role in the Bank's consistent average annual growth rate of +25%. During his tenure, Boston Private Bank & Trust expanded assets from $224 million to $4 billion, with organic growth accounting for over half of the growth and the remaining growth attributed to strategic acquisitions.
David received his B.S. degree from Salem State University and completed the Bank of New England Executive Commercial Lending Training Program. David is a trustee of The Governor's Academy, an elite private high school founded in 1763 and the oldest private boarding high school in the United States. David is also a board member of the Beth Israel- Lahey Clinic Presidents Council, a Member of the Board of the Cabot Theater in Beverly, MA, and formerly a coach for youth sports teams in Georgetown, MA.