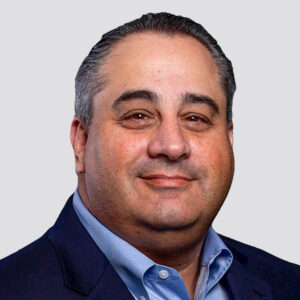 Anthony H. Librot
Chief Operating Officer
Anthony H. Librot joined AAM15 Management, LLC in fall 2017 as the CFO. In April 2019, he was promoted to the combined role of COO/CFO. Today he is the COO of the organization! In this role, and as a member of the senior leadership team, he oversees all hotels under management, including all areas of hotel operations, finance, accounting, investor relations, and human resources. In addition to his day-to-day responsibilities, Tony also assists on all acquisitions, debt and equity financing, and dispositions.
For the prior 15 years, Tony was a member of Waldron H. Rand & Company P.C., a regional public accounting firm, and spent the last 11 years as a shareholder and head of the firm's accounting and assurance services quality control groups. Tony has extensive experience providing accounting, assurance, tax, and management advisory services to hospitality and real estate clients, having worked closely with the CEO of AAM for the last 15 years. Before working at Waldron Rand, Tony received international firm experience as a member of the audit staff of KPMG, LLP, focusing on internet communication and entertainment companies.
Tony earned a B.S. in Business Administration from Colby-Sawyer College and an M.S. in Finance from Suffolk University. Tony currently serves on the Colby-Sawyer College Board of Trustees and the President's Alumni Advisory Council. He is a frequent guest lecturer on finance, accounting, and other business topics. Tony also volunteers his time as a member of the Dana Farber Leadership Council. He is an active member of the Massachusetts Society of Certified Public Accountants (MSCPA) and the American Institute of Certified Public Accountants (AICPA).