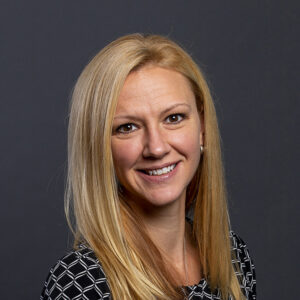 Amanda Clement
Director of Revenue Management
Amanda Clement joined AAM15 Management in March 2020 as the Director of Revenue Management. She builds and develops revenue management strategies to support AAM15's long term visions and goals. As part of this role, she also oversees and supports the property brand revenue management teams.
Prior to joining AAM15, Amanda spent nine years within Intercontinental Hotels Group Revenue Management Services as a Portfolio Revenue Manager, specializing in major market and high-volume, high-profile properties. During her time with IHG, she had a strong track record of improving revenue performance with struggling properties and developing unique strategies to drive overall performance. When IHG began to create a new revenue services tool, she was chosen part of the design and development team.
Amanda started her hotel career as a front office associate of a large convention hotel in Pittsburgh, PA while she attended college for Hotel/Restaurant Management. After receiving her Associates Degree, she worked her way up to a Front Office Manager role at a Crowne Plaza before re-locating with Crescent Hotels and Resorts to Boston, MA as a General Manager of a Holiday Inn Express.